A new generation of high-performance hearing protection for headphone and earpiece users.
Ideal for use where headphones are shared throughout the day.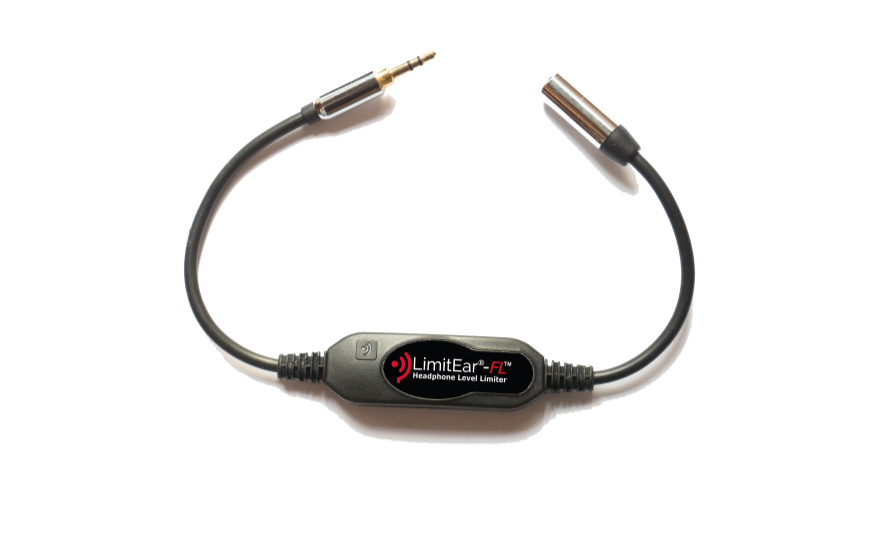 LimitEar-FLTM protects users against the potential damaging effects of high levels of reproduced sound. LimitEar-FLTM protection can be retro-fitted onto the headphone, headset or earpiece cable to ensure that you are shielded from excessive sound levels to help you to operate within the EU Noise at Work Regulations 2005.
Using a LimitEar-FLTM fixed level limiter with an 88dB or 93dB maximum level and managing the content and exposure period, will ensure compliance with the Noise at Work recommendations.